Project description: Create a website
For one of the largest gastroenterological center in Slovakia – ASSIDUO, we were responsible for creating a modern, health-conscious website. The bonus was that whole project was made with our Appbook reservation system to manage patient booking requests.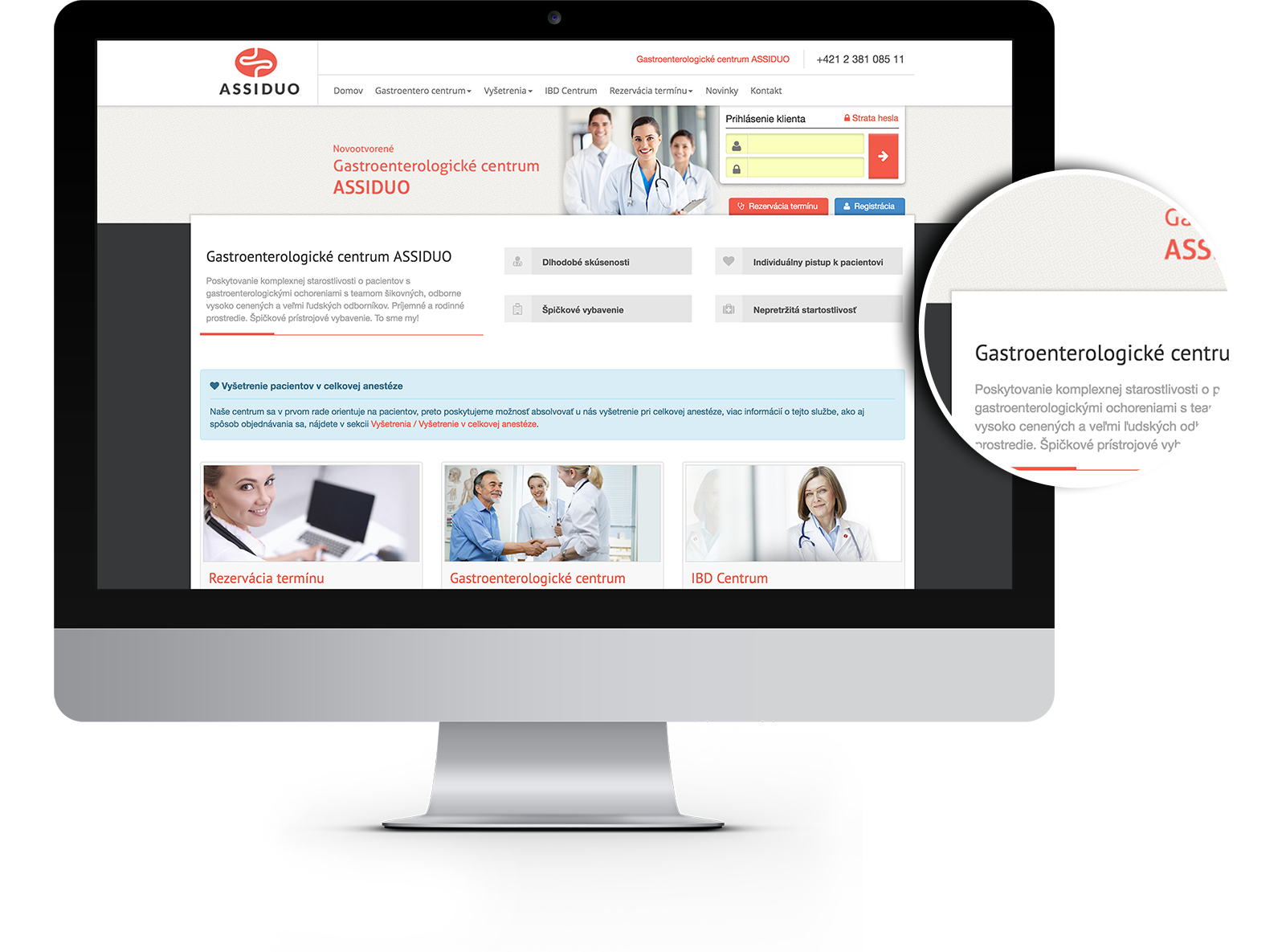 Project realisation
The driving element of the site is our own CMS system, which we have integrated into the Appbook reservation system. You can convince yourself of the outcome.