Project description: Create a website
For one of the biggest Bratislava Health Center for Patients with Crohn's Disease and Ulcerative Colitis we have been requested to make presentation website with blog, contacts, diagnostic questionnaire for their patients and common informations related to Crohn's Disease and Ulcerative Colitis. Client have also requested ability to manage content by themselves easily trough CMS system.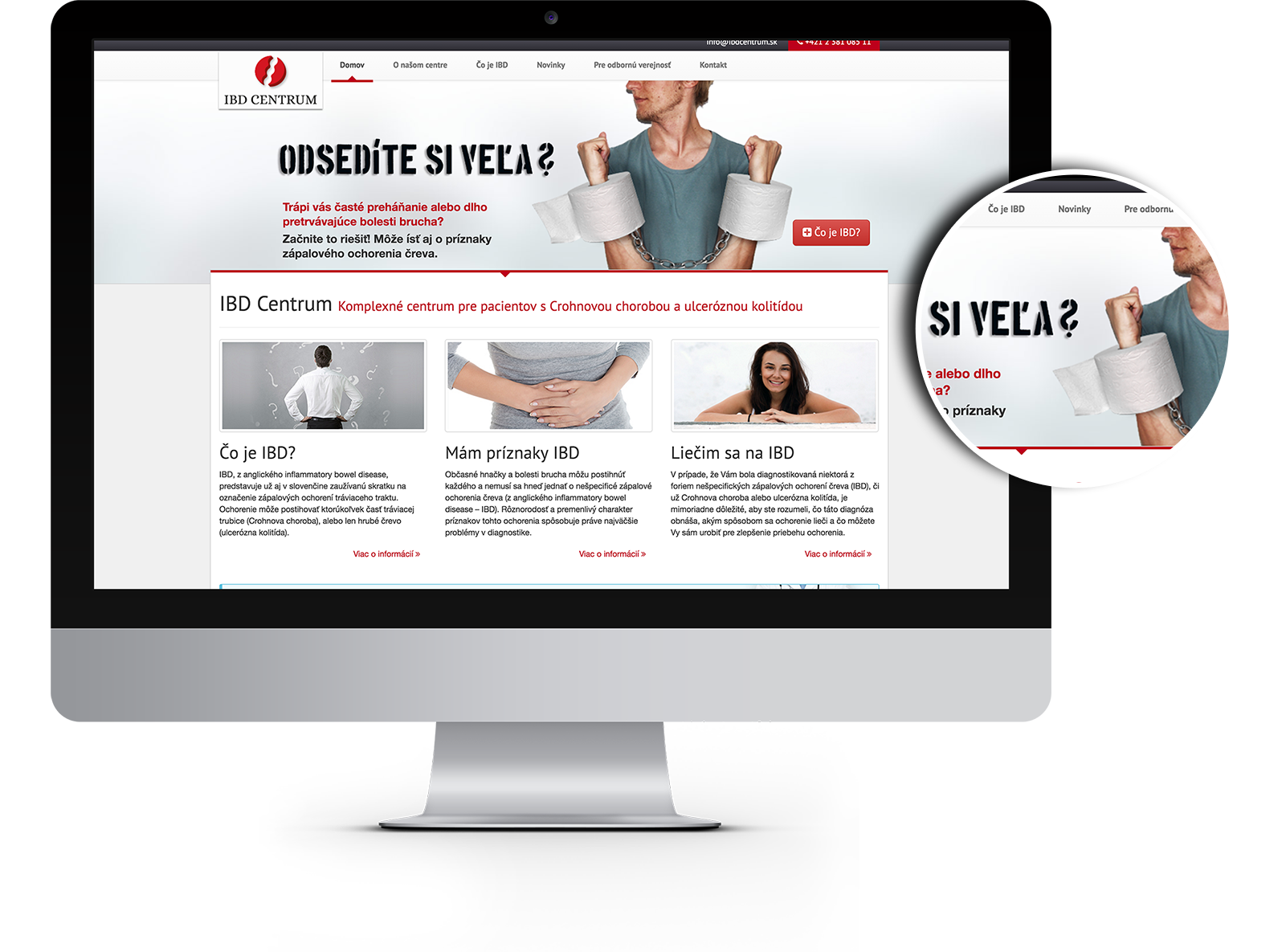 Project realisation
We have prepared individual graphics that correspond to the corporate identity and culture of IBD center. Consequently, we used the Joomla! CMS system (by clients choice) for running the site, which we customised for client specifications.