Project description: Create a website
Requirements from the client was clear. The previous website was no longer meeting the values that the winery Mavin had set. Our goal was to rebuilding website from the ground with focus on design principles of winery.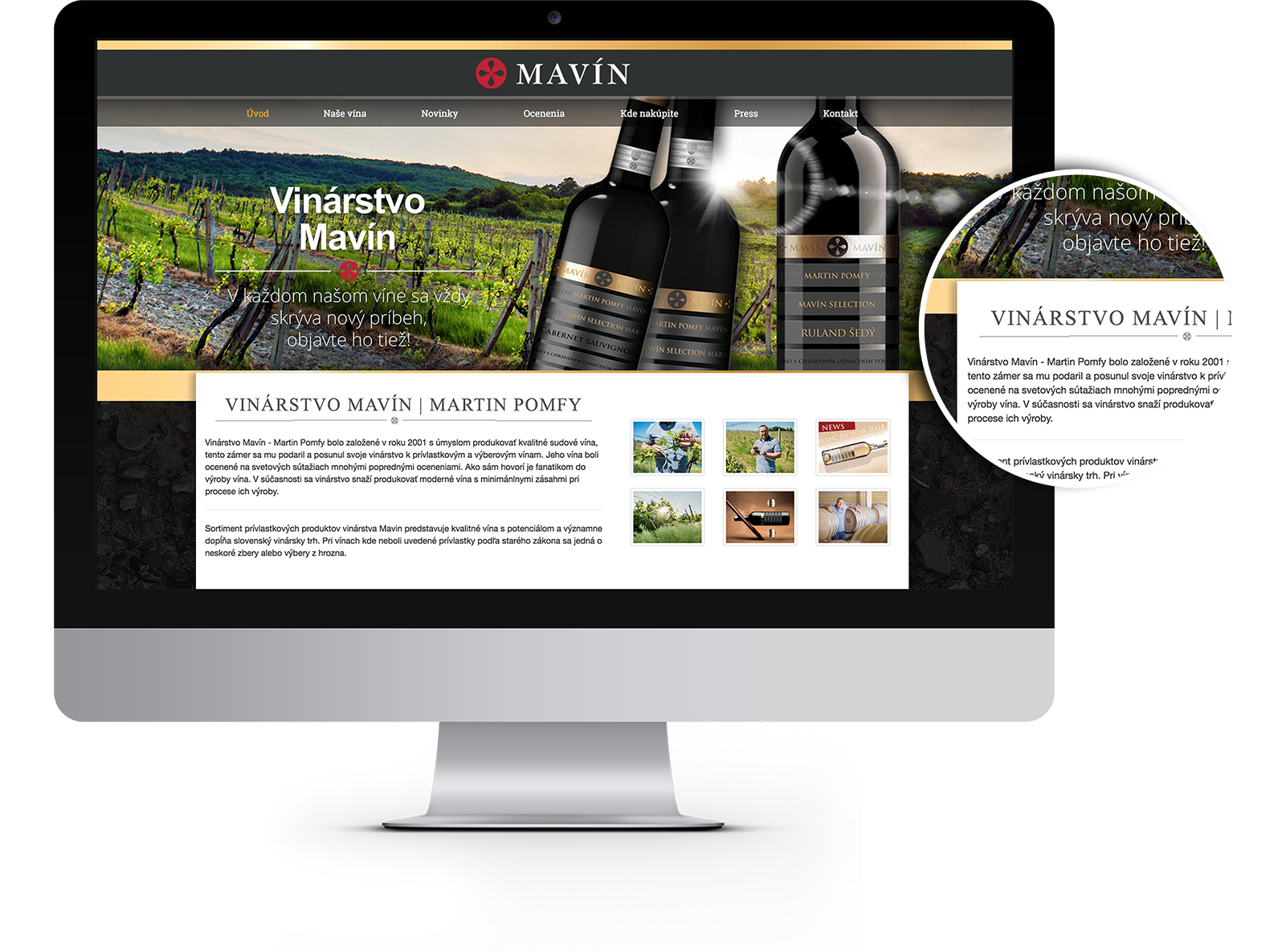 Project realisation
We designed a personalised design based on the corporate identity of Mavín winery. We used modern elements that combine with the elegance of dark and gold color.
We were happy to recieve independent highly positive feedback for our work.